Movie Book Club
Thursday October 5th at 7PM
The Movie Book Club watches a film based on a book, that you should read before viewing the film, but if you don't get a chance, please come and enjoy the film anyway! After the film we'll discuss the differences between the book and film and which we liked better.
October's selection is Wonder Boys
By Michael Chabon
A wildly successful first novel made Grady Tripp a young star, and seven years later he still hasn't grown up. He's now a writing professor in Pittsburgh, plummeting through middle age, stuck with an unfinishable manuscript, an estranged wife, a pregnant girlfriend, and a talented but disturbed student named James Leer.  During one lost weekend at a writing festival, Tripp must finally confront the wreckage made of his past decisions.
$10 admission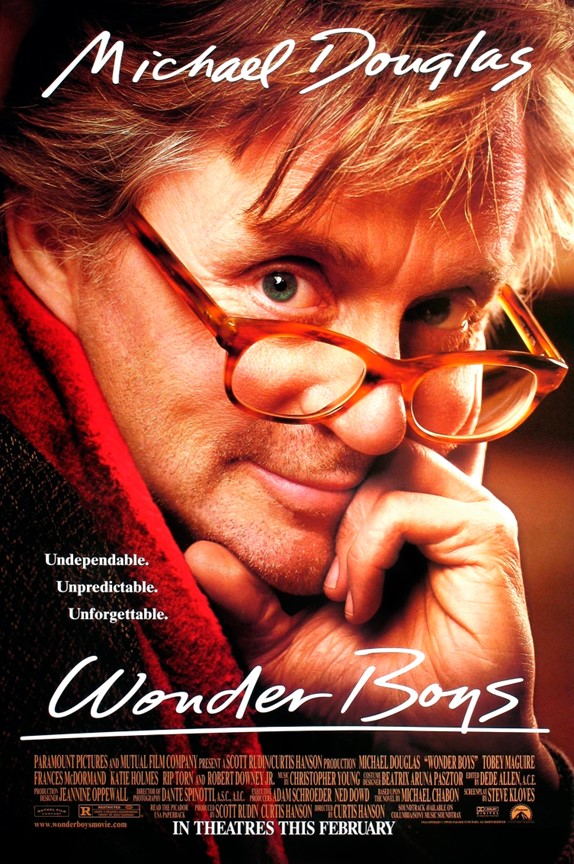 Foreign Film Club
October's selection is the Norwegian suspense drama The Spy and we will enjoy a glass of wine during the film
The Spy
Thursday October 12th at 7PM
The Spy is the true story of Sonja Wigert, Scandinavia's most popular movie star during WWII who became a double agent for the Swedish secret service.
The film is in Norwegian with English subtitles.
$10 admission